Infrared Thermometers
Accurately measure surface temperatures, find hot spots and trouble spots in electrical systems and mechanical equipment all from a safe distance.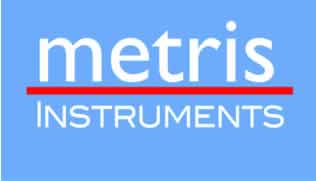 Metris Instruments
Tomorrow's Technology and Features – Today! Established in 2004, Metris Instruments offer innovative, hand-held, non-contact infrared thermometers. Metris manufactures the most advanced infrared thermometers available today. With their exceptional accuracy and durability, Metris thermometers can safely measure hot surfaces from a distance.
All thermometers use 2 AAA batteries that provide 18 hours of continual use and have an accuracy of +/- 2% of reading with 1/10th degree resolution.
Download "An Explanation of IR Thermometers"
---
---
---
---