SENSIT® Gold
Personal Gas Monitor
Portable Gas Monitor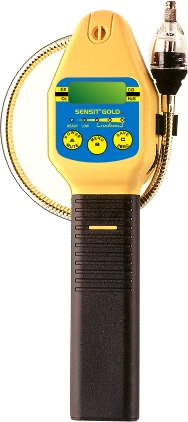 ---
Multi-gas leak detection and gas monitoring combined in a single package. These multi-gas detectors can be custom configured to meet your needs when detecting combustible gases in the LEL range, locating combustible gas leaks in the PPM range, measuring oxygen content, carbon monoxide and/or hydrogen sulfide. All instruments are equipped with an internal pump for constant sampling. Audible and visual alarms warn the operator of hazardous conditions.
Fast leak detection
Simultaneously view all gas concentrations
Simple calibration
Download operational and calibration data
Lowest overall cost of operation
---
For a Firecraft© dealer near you go to the Dealer Locator page or contact FireCraft© to find your dealer.