SENSIT® P100
Personal Gas Monitor

Portable Gas Detector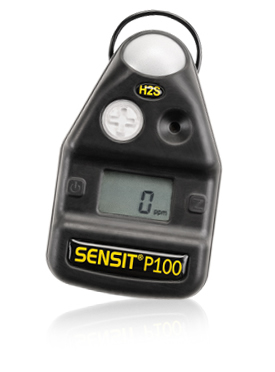 ---
Detects Hazardous Levels Of Carbon Monoxide, Hydrogen Sulfide, Oxygen or Hydrogen Cyanide The SENSIT® P100 hand-held detector has high and low alarm levels through audio, visual and vibratory warnings. TWA and STEL alarms are also included, as well as alarm-event data logging. Durable rubber-coated housing withstands incredible abuse and is nearly waterproof.
Easy to use- one button operation
Operates years before service is required
Serviceable sensors
Easy calibration
Manufactured and serviced in Indiana
Limited 2 or 4 year warranty (including sensors)
---
For a Firecraft© dealer near you go to the Dealer Locator page or contact FireCraft© to find your dealer.